Dear Kids ~
Christmas was a bit strange this year because Harry Potter (the dog) got sick on Christmas Day. Harry came down with a condition called bloat and had to have emergence surgery. For most of Christmas day we did not know if Harry was going to make it. Bloat is a very serious health risk and the second leading killer of dogs, after cancer. Bloat can kill in less than an hour, so time is of the essence. We noticed that Harry was acting funny and appeared to be in excruciating pain just after noon – still in the middle of opening presents.

The best Christmas present of all this year for mom and dad was the gift of life for our family pet.
The two of you did not seem to notice the interruption. Sleds, snow shoes, coodies, books, airplanes, movies, Thomas trains, clothes, dolls, Hot Wheeles, puzzles, a robot… I'd say that the two of you made out like bandits. Santa was very generous. This was your best Christmas ever.

Mommy & Daddy love you.
Daddy
Christmas Eve - William has gone to bed because he is especially tired and not minding his parents.
Grace stays up to open presents from Trish & Kevin.
It looks like Stanta has come.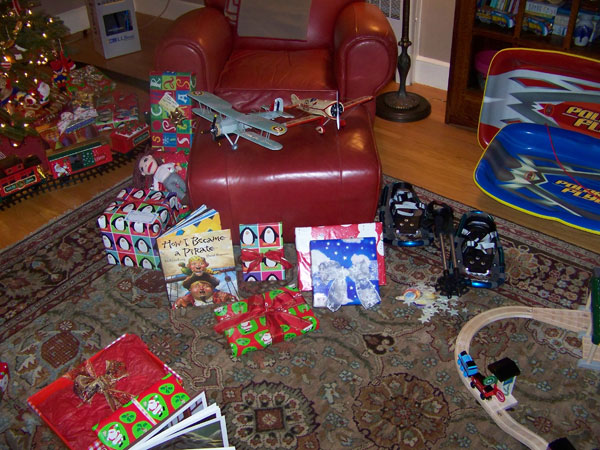 Christmas morning.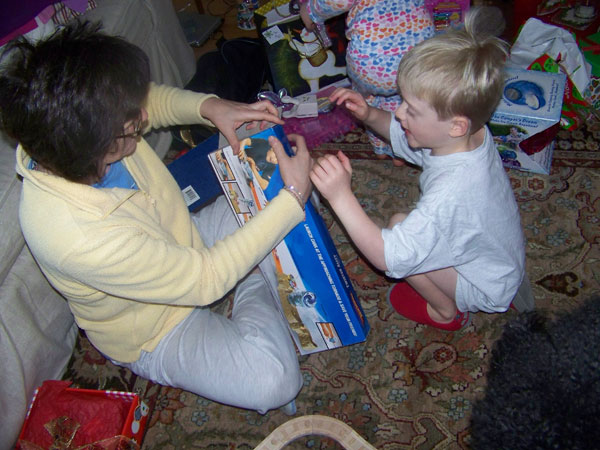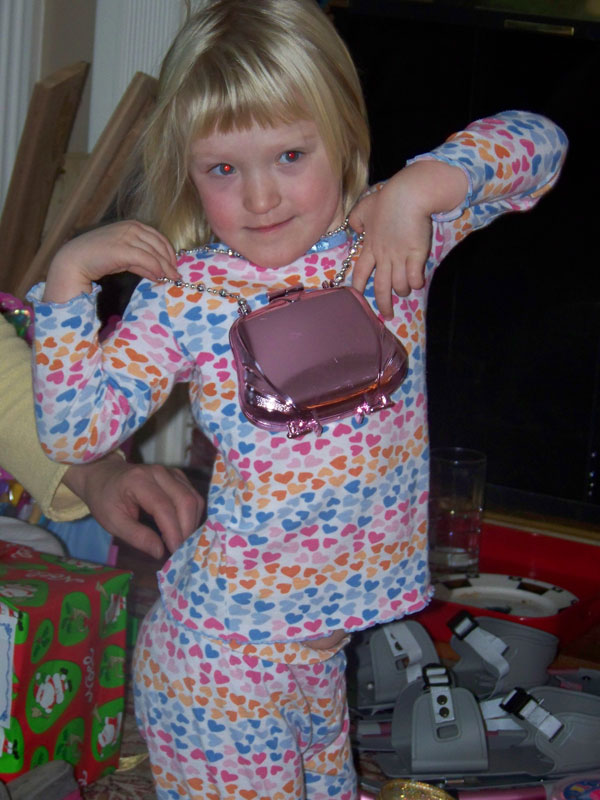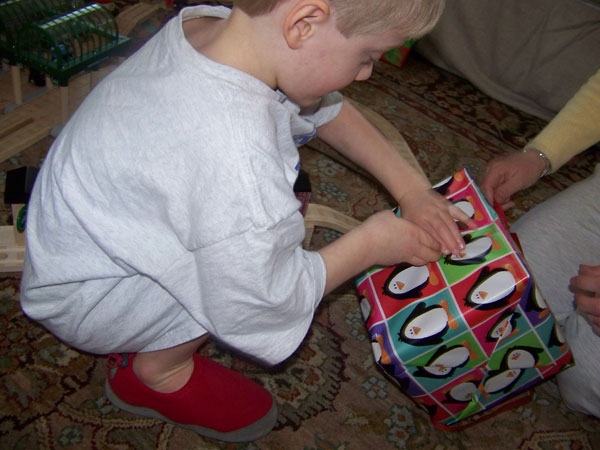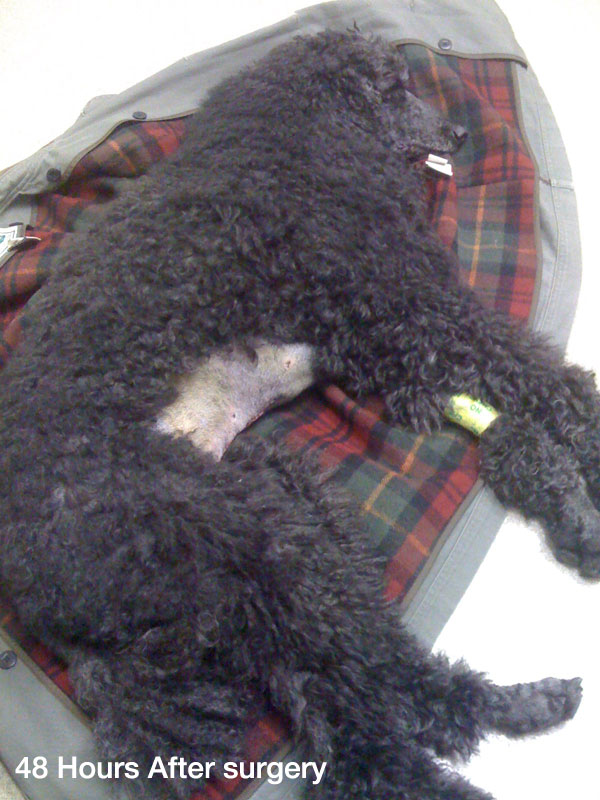 Good night. Christmas day is over.