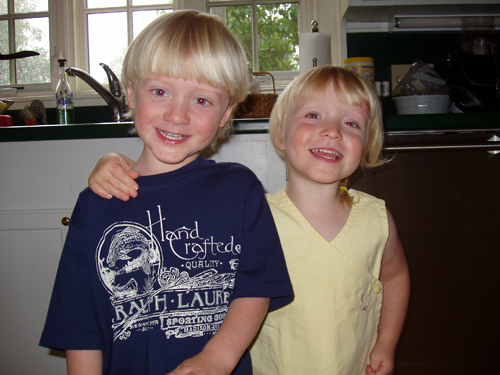 Sunday - July 15, 2007
Party setup starts at 6:30 am for an 11:00 pm start.
Let the party begin. 10:45 am.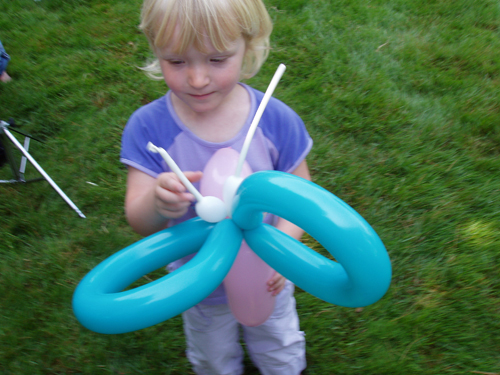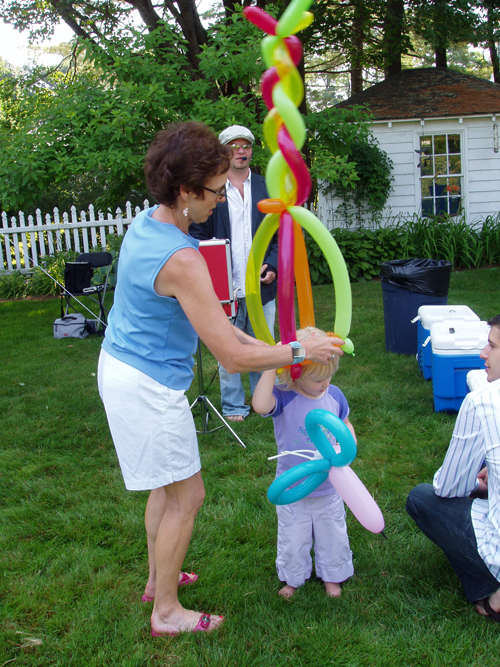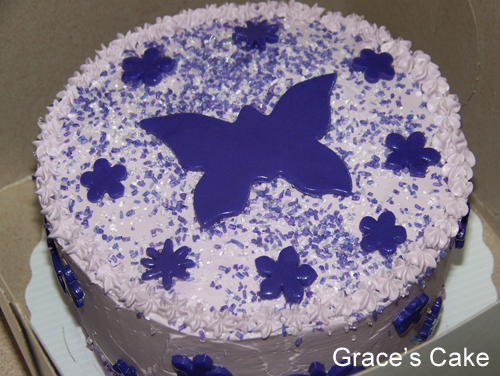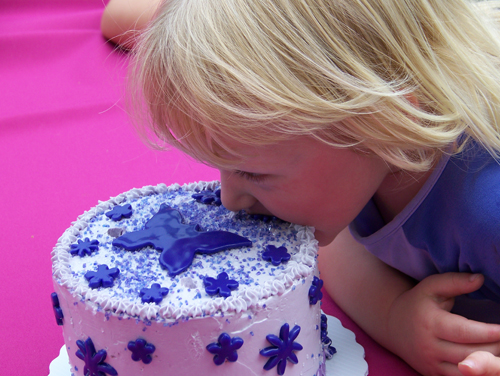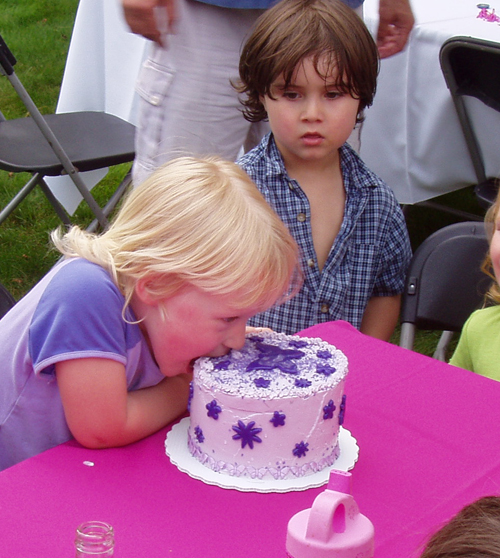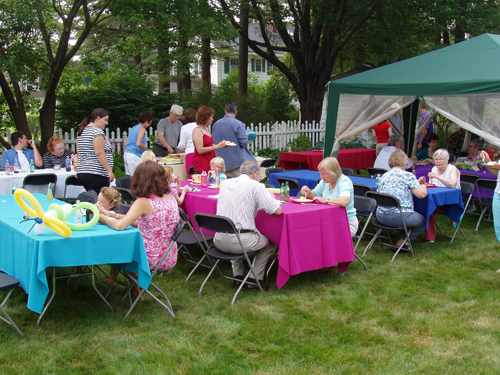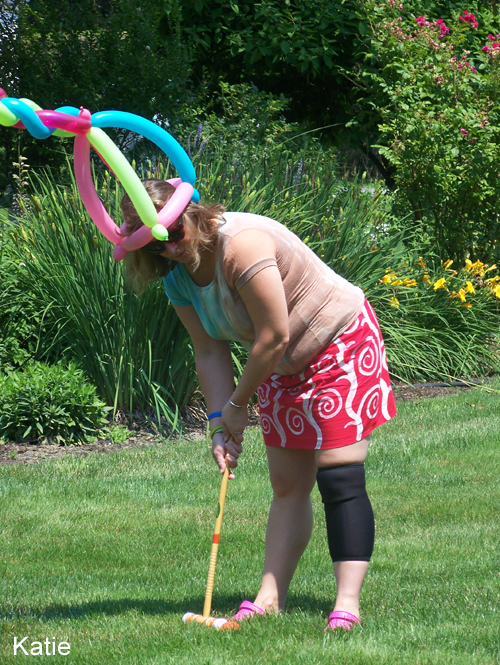 In about 15 minutes the weather changes from perfect to sheets of rain as a severe thunderstorm blankets the Northeast. The party moves inside for another 45 minutes.
2:00 pm Birthday Nap